There are broadly two categories of actions:
Ones that aim at reducing the home carbon footprint during construction.
Ones that aim at reducing the home carbon footprint while in use.
For example, using Green Concrete will reduce the construction footprint only, while providing double-glazed windows will reduce energy use over the lifetime of the house. Conversely, ensuring the home is the right size for its purpose, as opposed to adding rooms or making them larger for the sake of it, will work towards both goals: the home will use less materials and energy to build and less energy to run.
Our strategies to address one or both goals are the following: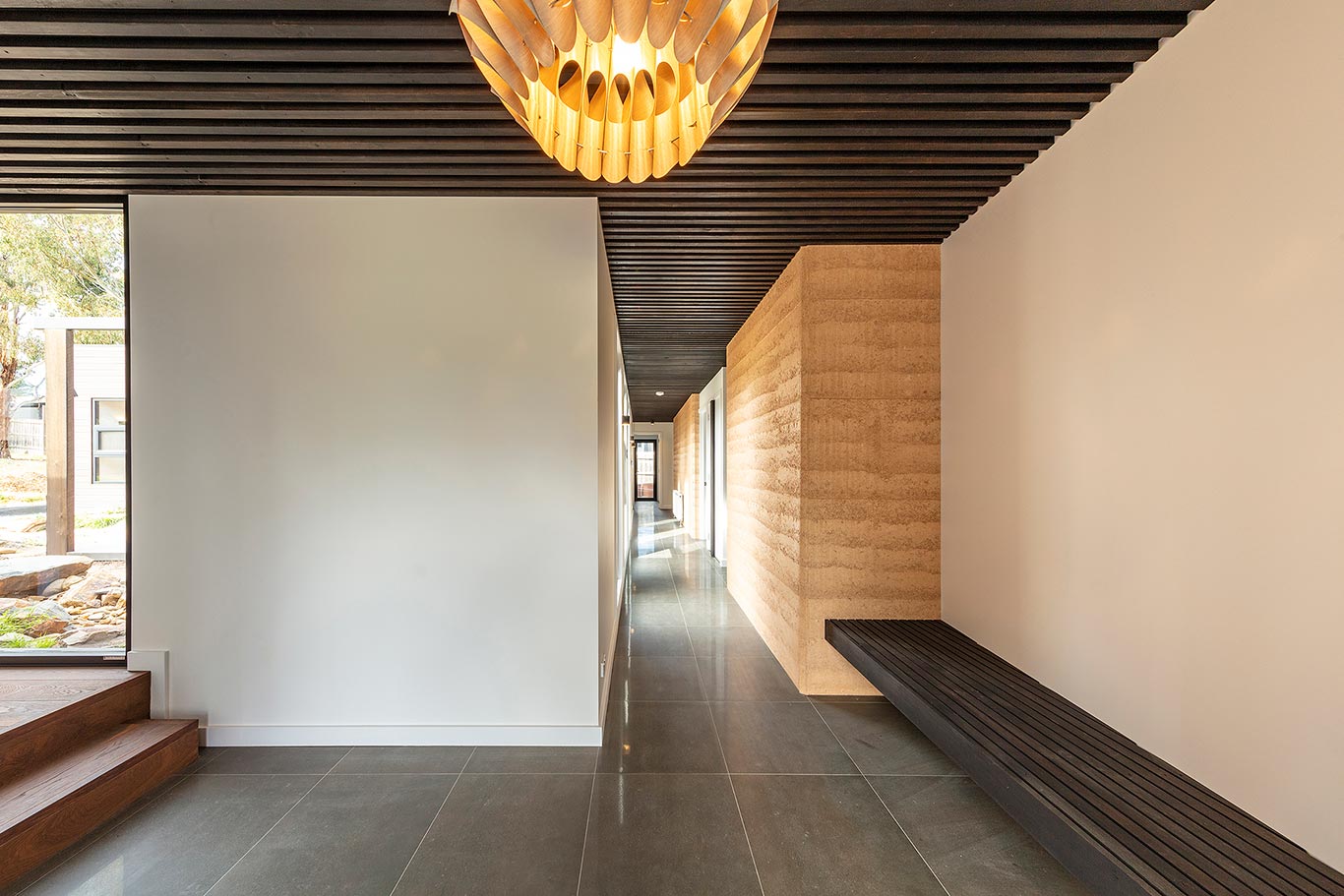 Low-VOC materials and finishes
Volatile Organic Compounds (VOC) essentially consist of toxic fumes emitted by different man-made products. Materials that are low-VOC themselves and finished using low-VOC products (either natural or at least water-based) will preserve air quality both in the factory and in the home. They also have a lower environmental footprint as they generally feature simpler chemistry. This applies to glues, paints, varnishes, sealants and products such as particleboard and MDF.
The right-size home is easier to heat and cool, uses less materials to build and less energy to run.
A logical floor plan ensures that every square meter of the house works hard: no thoroughfare rooms, no poky or poorly proportioned rooms, no rooms too large and wasting space.
An uplifting home is one that is practical, invites the outdoors in and has a pleasing combination of colours and materials. It is one that you can enjoy every day and will keep its value for longer.
Renewable and recycled materials / material conservation
Whenever possible, we use materials that are renewable such as plantation pine. We also use recycled bricks, recycled hardwoods, cladding boards made using hardwood waste, green concrete using recycled aggregates as well as some fly ash to replace part of the polluting cement. We minimize the use of plastic, avoid rainforest timbers and where needed, specify common metals such as steel – rather than aluminium which is energy hungry or copper the extraction of which is polluting.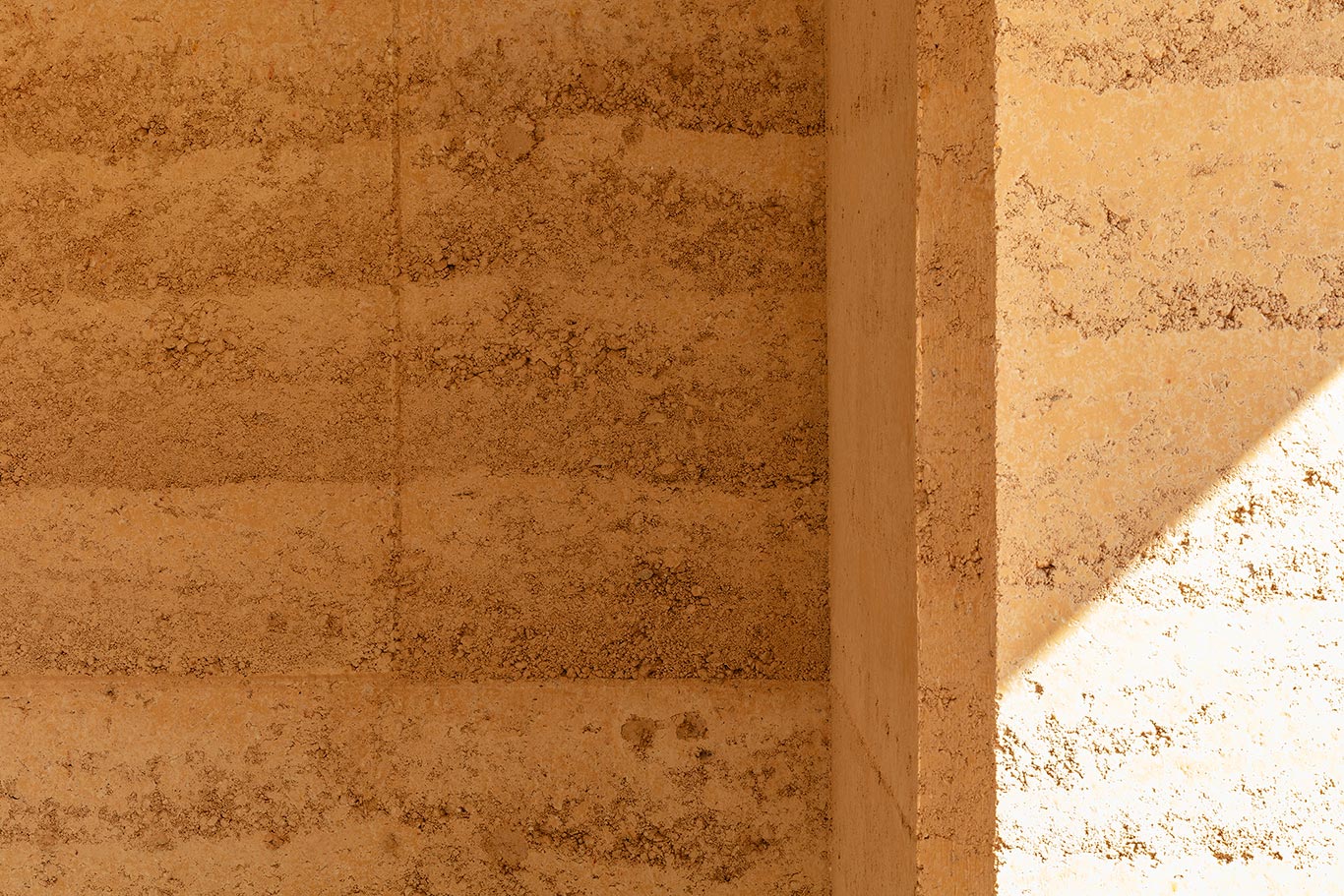 The sun stays in the sky for 8 hours in winter and provides heat to north-facing windows only. In summer however, the sun is in the sky for 16 hours and brings unwanted fierce heat to east and west-facing windows. As a result, we give careful consideration to building orientation and window placement which are key elements in the making of a sustainable home.
Without thermal mass in the house, a well-insulated home is like an esky with no ice inside: the cool air dissipates quickly when you open the lid, or the door for that matter. Thermal mass heats up and cools down slowly and is used like an energy bank. When placed within an insulated envelope, concrete floors and internal brick walls allow the indoor temperature to remain stable for a longer period of time, long after the heater or A/C has been turned off.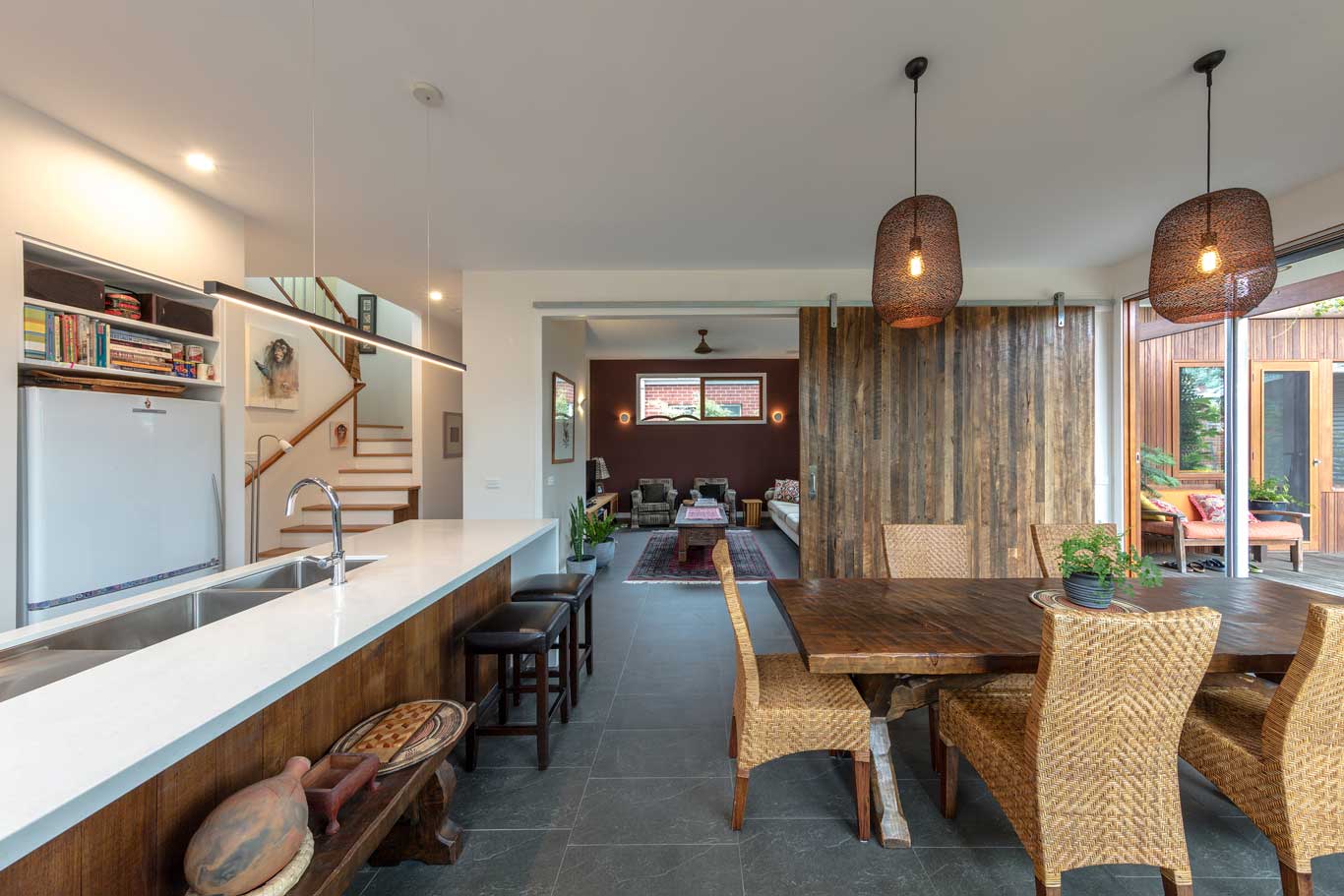 Alignment of south and north windows create a path for cooling breezes to flow through the home in summer while high windows can be opened to allow hot air trapped at ceiling level to escape when desired. Mechanical ventilation with energy recovery may be necessary in well-sealed homes to bring in fresh air without losing energy efficiency.
While not seeking certification, we use German 'Passiv Haus' standards and products to ensure any drafts are minimized in the home. As these have been shown to be even greater than lack of insulation to slash energy efficiency, we conduct airtightness inspections to procure required thermal performance.
Thermal insulation is effective and relatively inexpensive. However, adequate space is required in the structure to accommodate high levels of insulation and care needs to be exercised to ensure the insulation is continuous from one building element to another to avoid undesirable thermal bridges. Well-insulated windows are used in all our projects.
Shading includes thermal mass shading
Shading of east and west-facing windows is desirable in summer and so is the shading of thermal mass which could otherwise overheat. Simple blinds or vegetated pergolas are practical solutions that are seasonally adjustable.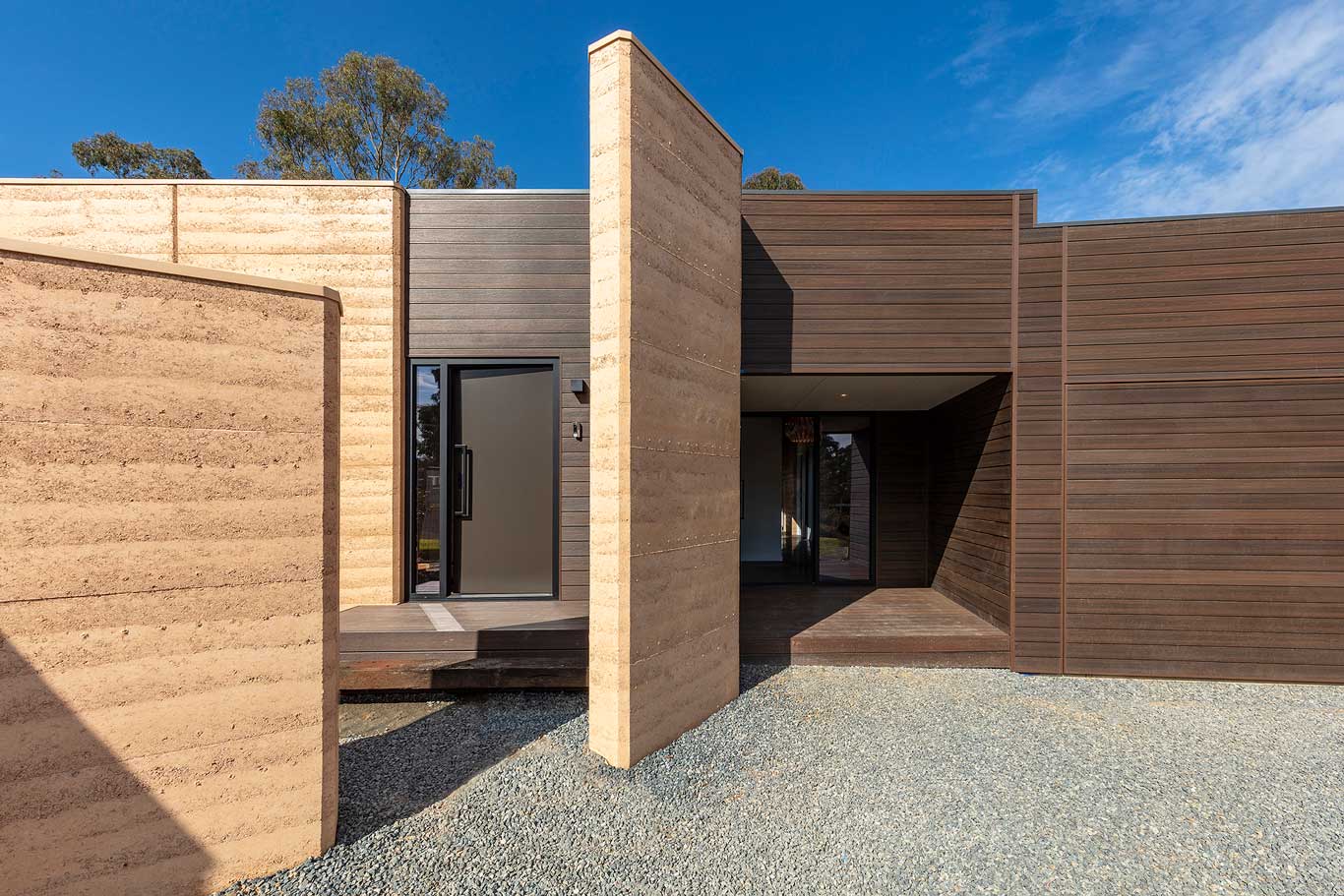 Induction cooktops, heat pumps, reverse cycle A/C and solar panels are all good solutions to ensure cooking as well as space and water heating and cooling are provided without using fossil fuels such as gas or coal.
Rainwater tanks are a standard feature of our projects as well as water-efficient taps and appliances.